FOR SALE - 1998 Ford Ranger EV
Factory built as Electric Vehicle, not a conversion. For sale in the Sacramento, CA area (95624).
Purchased in 2005. Battery pack was rebuilt that summer by local company and stayed lead-acid. Car was running when it was parked in the garage in 2007. 20,427 miles. 220v DS-50 Power Control Station (PCS) included. Clean and clear California title. White HOV stickers
Approximately 1500 of these were produced from 1998 to 2001. Unfortunately most of these trucks were crushed after their leases expired. It is now estimated that fewer than 200 Ranger EVs remain. These trucks are highly sought after and very rare, so don't wait long - Or you will miss the chance to own this amazing vehicle and piece of history.
Consider the cost of the individual parts... the motor, controller, changer, PCS, etc.
Asking $9,500.00 OBO
As-Is with no warranty
Current pictures: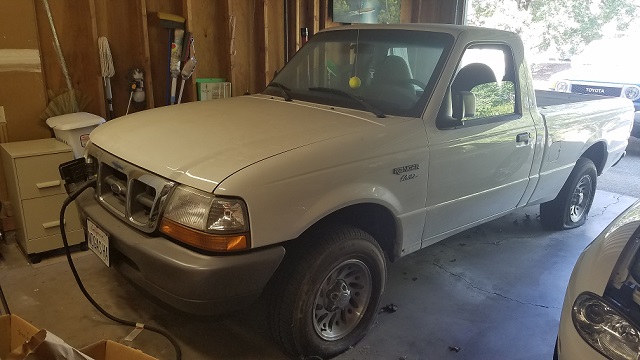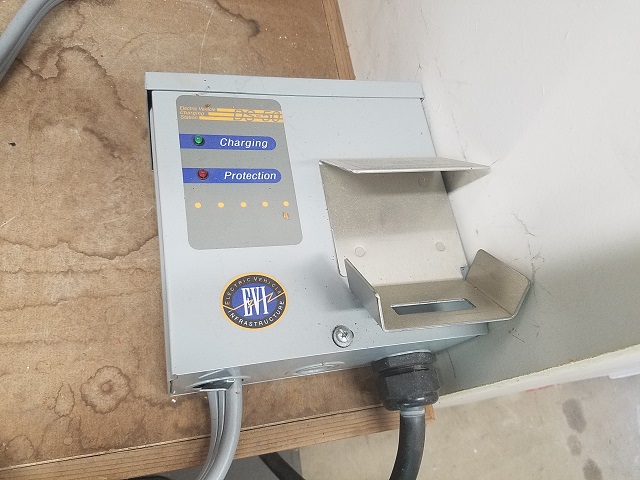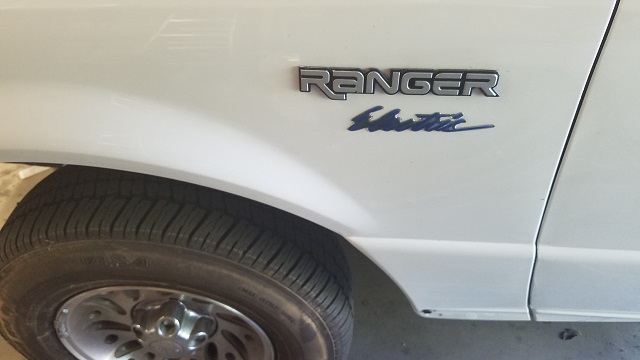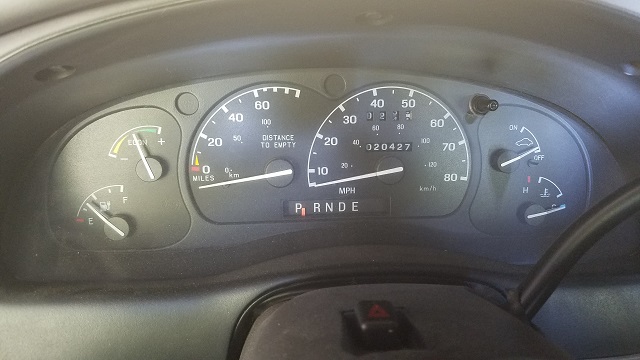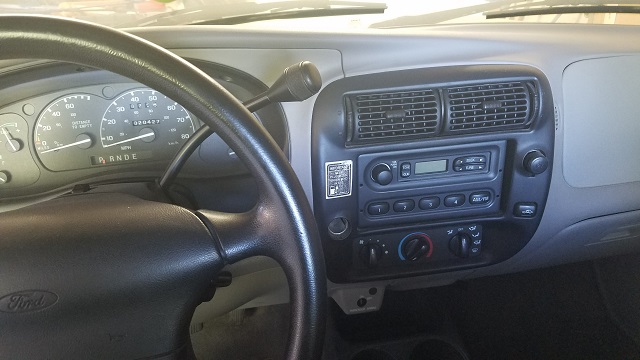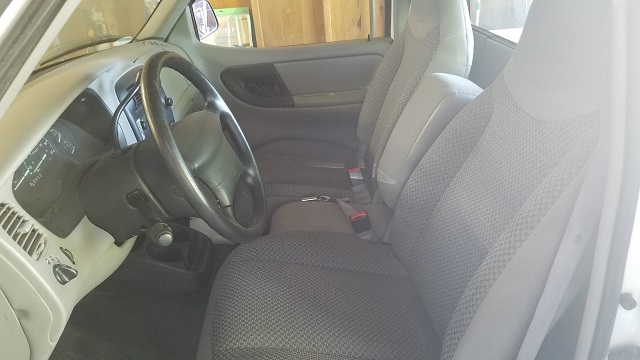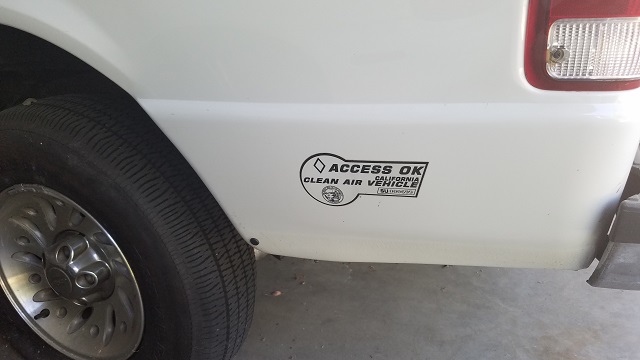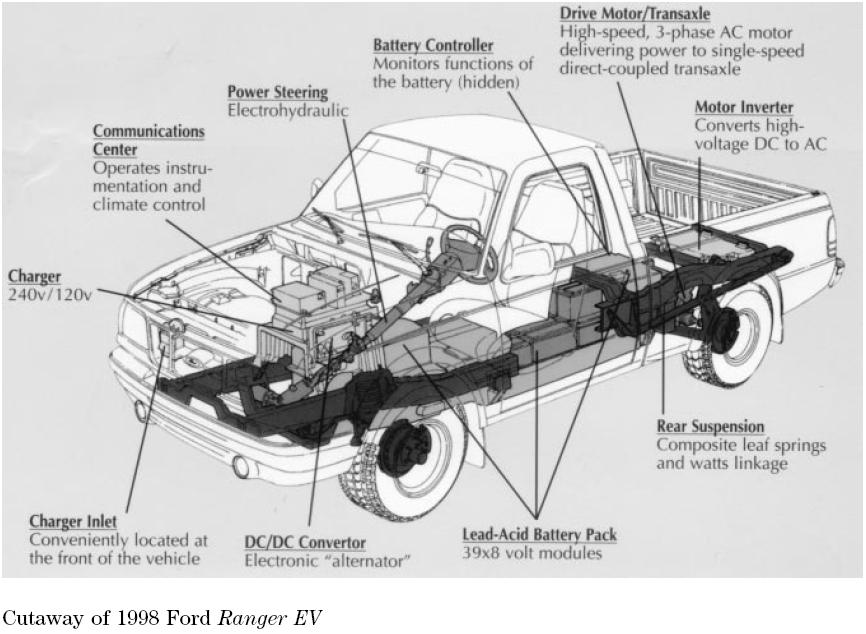 Motor:
67kW (90hp) 3-phase AC induction; 13,000 max RPM
Drivetrain:
Single speed ratio 12.518:1, RWD
Controller:
Ford 300A (peak) w/Regen
Batteries:
39 8v PbA East Penn (2000 lbs) w/heaters; mounted in composite box between frame rails
System Voltage:
312 volts
Charger:
5kW on-board; AvCon 240VAC inlet; individual battery monitoring/balancing
Heater:
2 stage electric resistance (PTC) with automatic climate control
DC/DC Converter:
Lambda 100A, liquid cooled
Instrumentation:
a) speedometer
b) miles to empty
c) "fuel" gauge
d) system temperature
e) warning lights for: "on" indicator, low charge, power limit, malfunction, charging, etc...
Top Speed:
78 mph (computer limited), 0-50 MPH 12.5 seconds
Seating Capacity:
2 adults, or three very close friends
Curb Weight:
4800 pounds (700 pound payload capacity)
Additional Features:

Economy mode to increase range
Variable regenerative braking
Variable assist electro-hydraulic power steering
Battery thermal managment (warmers and fan)
Four wheel power ABS disc brakes
Tilt steering, dual 2nd generation air bags, alloy wheels,Explorer suspension components and frame rails, heat rejecting glass
Composite leaf springs & Watts linkage, aluminum hood
Really cool looking aluminum dropped real axle to which the traction motor is mounted.